The Ohio Infant Mental Health Credential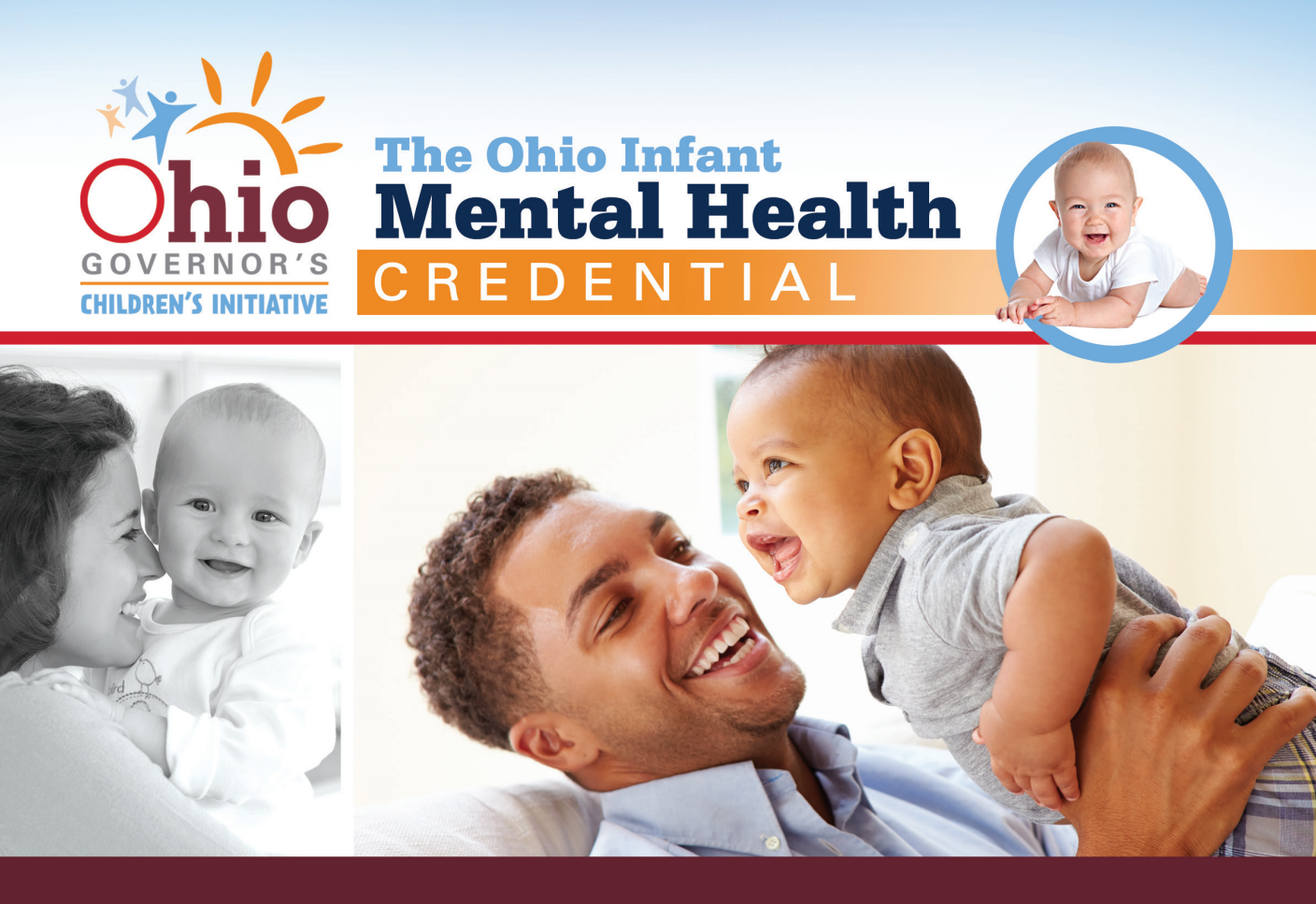 For questions regarding the Ohio Infant Mental Health Credential please email OhioMHAS at [email protected]
OhioMHAS Director Lori Criss, in conjunction with Governor Mike DeWine's Office of Children's Initiatives, announced the launch of Ohio Infant Mental Health Credential in March 2020. The Ohio Infant Mental Health Credential is a first-of-its-kind credential for a cross sector multi-disciplinary practice of promoting infant and care giver mental health. The goal of this credential is to promote infant vitality, reduce infant mortality, and support positive health and wellness outcomes for Ohio's youngest residents.
Early childhood system partners working in child care and early learning and education, home visiting, community health workers, early intervention, maternal health, and infant and early childhood mental health, primary health nursing and physicians, occupational therapists, and other allied health professionals are all eligible to apply. Mental Health professionals with a Bachelor's or Master's degree or higher in Social Work, Nursing, Education, Counseling, Psychology, Occupational Therapy, MD, DO, or other Advance Practice licensed health practitioner, may qualify for Ohio Infant Mental Health Practitioner Credentials.
What is the goal of Ohio Infant Mental Health Credential?
aimhiohadmin
2020-07-03T23:20:50+00:00
The goal of the Ohio Infant Mental Health Credential is to implement a set of skills and core competencies that are developmentally appropriate and are anchored in relationship-based practices that support the needs of infants and caregivers to reach their greatest wellness.